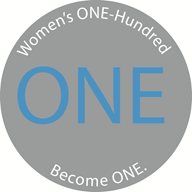 We invite you to become ONE of ONE-Hundred women who will make a difference in 2020 for LCRC!
We are entering our fifth year of uniting as a group of philanthropic women to encourage and support families receiving services at Lakes Crisis & Resource Center. To date we have raised over $40,000!! We have purchased flooring and furniture for the shelter apartments; a van used for transporting clients to appointments, work, and school; a curriculum for youth support groups; and last year we updated our security and surveillance system—which has proven invaluable in ensuring the safest environment for staff and clients as well as capturing critical video footage.
By standing together as ONE of ONE-Hundred for this common mission, our dedicated group of women can make a significant impact in the lives of those in need immediately.
Interested in becoming a member?
Please email us at lcrcdl@lakescrisis.com for more information!